Brad Cokelet
---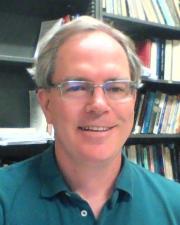 Biography
—
I was born in Montana but grew up in upstate New York.  Earned undergraduate degrees in Math and Religious Studies at Washington University (St. Louis) and then, after a brief stint as a social worker, an M.A. in Philosophy from University of Wisconsin - Milwaukee.  Finally, earned my Ph.D at Northwestern University under the direction of Richard Kraut.
Research
—
Interdisciplinary work
Methodology of Virtue Science
Normative Ethics 
Virtue Theory & Virtue Ethics
Moral Psychology
Well-being
Normativity/Reasons
History
Confucianism
Buddhism
Stoicism
Empirical Studies
Studies of trait fairness & the impact of ethics classes on student behavior.
Teaching
—
I have taught a wide range of classes including Logic, Epistemology, Philosophy of Religion, Chinese Philosophy, Kant, Critical Theory and its Historical Roots, and Moral Philosophy.
I currently regularly teach Introduction to Ethics, Chinese Thought, Contemporary Ethical Theory, and seminars on topics in Ethics and its history.